When you click through online listings to find your future home, you know what you're looking for. You need a kitchen, a bedroom, and a closet big enough to store your belongings. Although most homes will have a closet in each bedroom, they're not a required part of home layouts. Read on to learn why bedroom closets aren't included in every home and why there are multiple options to add one to any home that captures your heart.
Do You Really Need a Bedroom Closet to List a Room as a Bedroom?
According to the International Residential Code (IRC), there are certain specifications a room must meet to qualify as a bedroom,. The room has to be larger than 70 square feet, contain at least one window and have two ways to get out of the room in case of an emergency, among other factors.
The IRC doesn't call for a closet in each bedroom, so it isn't legally required in every new home. At the same time, architects and realtors know that closets are an expected part of a property, which is why you'll find them in most houses anyway.
It gets tricky when you're interested in historic homes. They'll still include bedrooms in their listings, but there might not be bedroom closets because it wasn't how architects designed homes when the property was constructed.
Adding a Bedroom Closet
If you love a home that lacks closet space, adding a bedroom closet can be a creative opportunity to add personality to your house. Tailor your future closet to your style preferences to make the space your own.
Your closet may use an industrial-inspired upscale style with cool tones and brushed metal hardware to refine your room.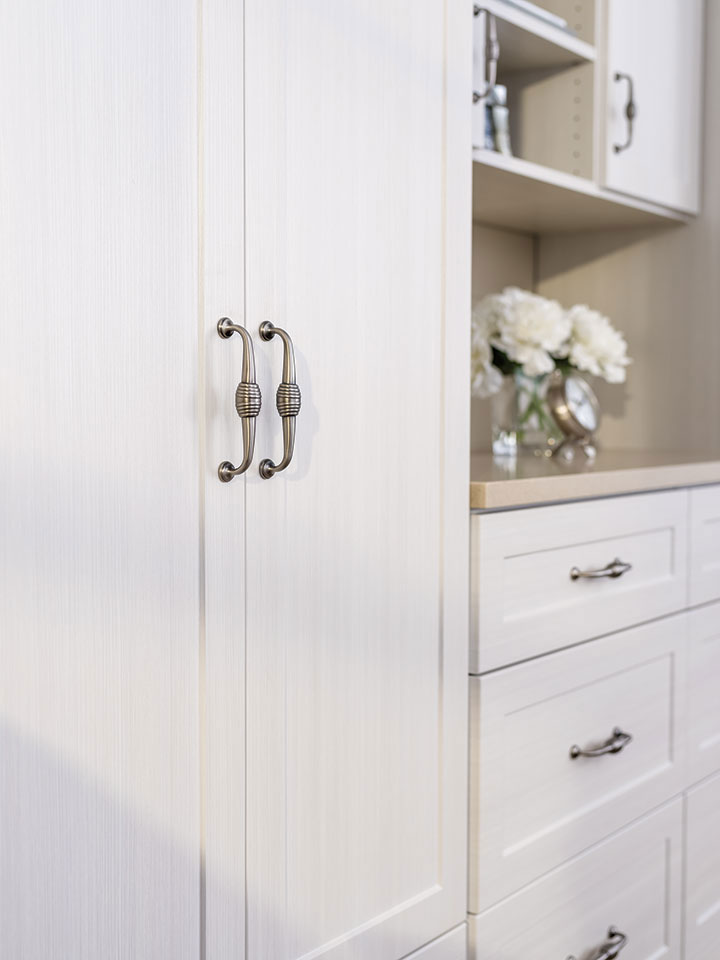 Maybe you'd prefer wood veneer cabinetry with rain-glass doors that enclose your belongings without keeping them from view.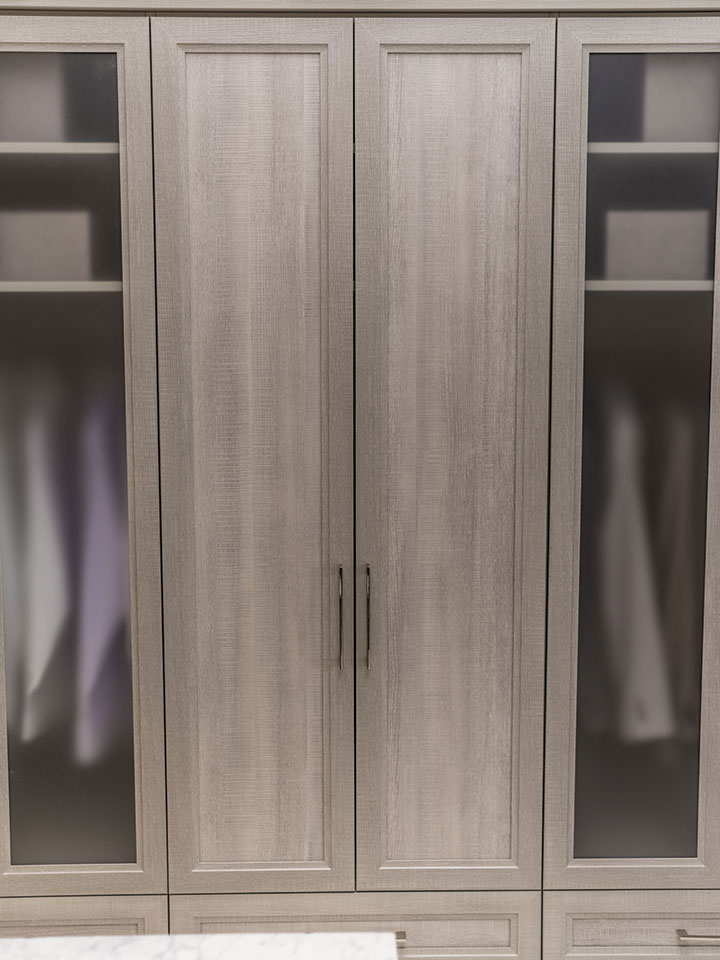 Built-in lighting could make your accessories shine as you pull them out of velvet-lined drawers.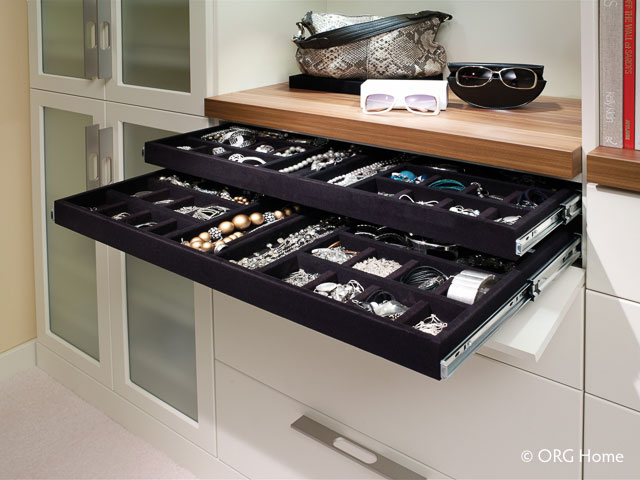 It all depends on your preferences and the space you want to work with. Whatever options you choose, custom bedroom closets add value to your home, which is a major benefit for homeowners who may eventually sell.
The Popularity of Custom Wardrobes
Building a closet may not appeal to all homeowners. You might want to keep your historic property the way it is or avoid borrowing space from another part of the house. Consider designing a custom wardrobe to meet your organizational needs instead.
Wardrobes were used in the place of closets from the Middle Ages all the way through the 20th century. Now they're making a reappearance as an essential part of modern bedrooms.
Depending on the space you're working with, your future wardrobe could come in a variety of sizes and shapes. Some have a built-in hutch with shelving and drawers for small articles of clothing and accessories.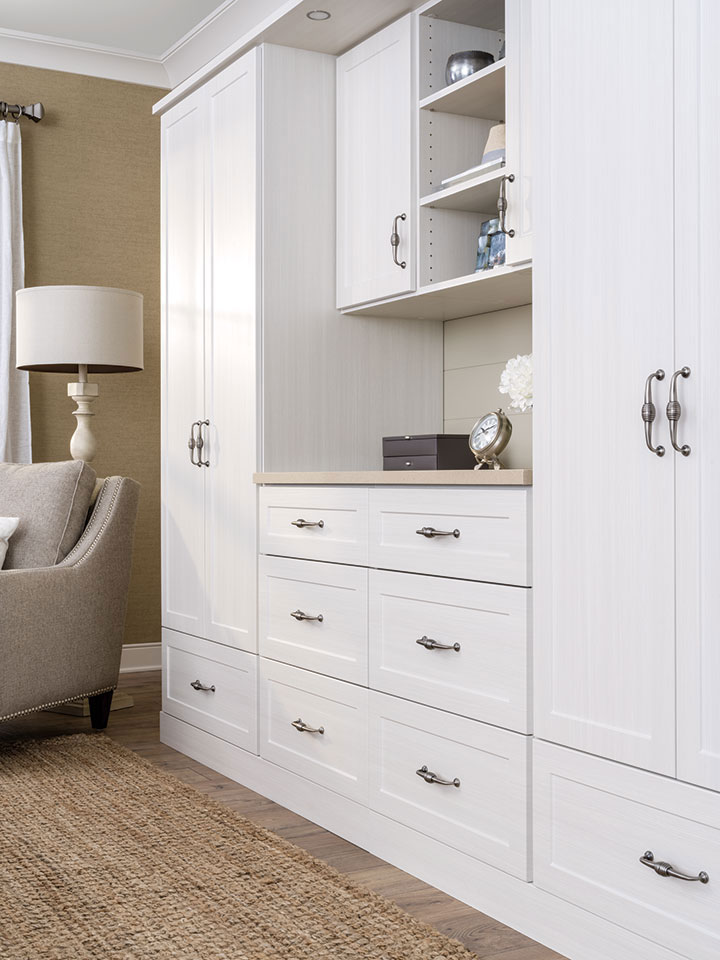 Many use shaker-style doors to create a fresh appearance with clean lines that works with most existing interior design schemes.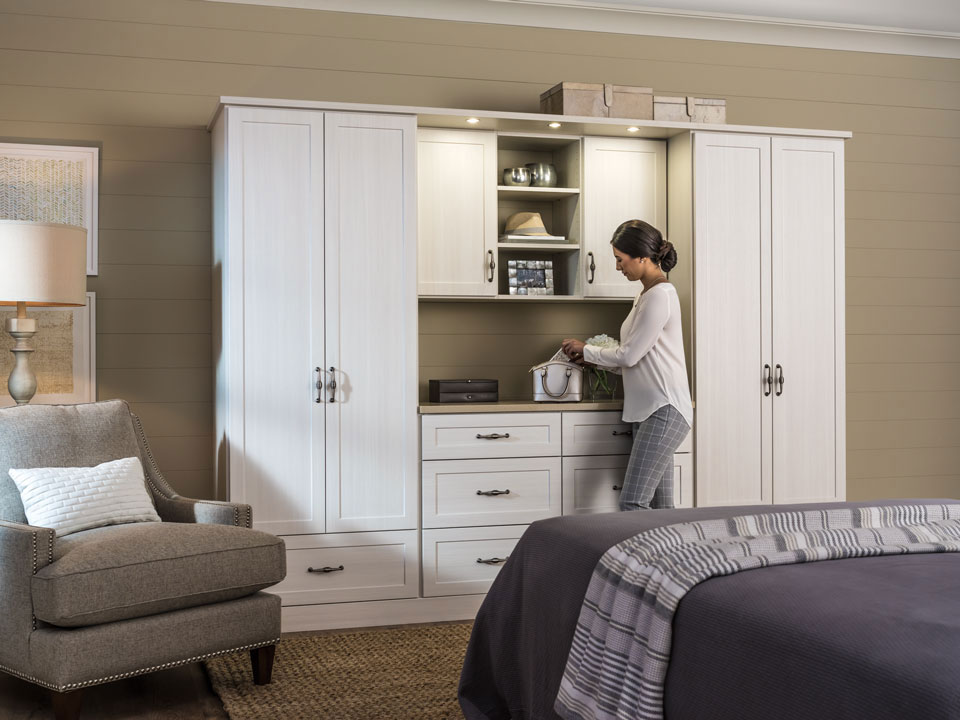 Everything from the wardrobe lighting to hardware is customizable, which is one of the many reasons why they're part of many new homes.
Design Your Dream Bedroom Closet
Whether you want to install a new closet or design a wardrobe, Strickland's Home has a team of professionals ready to help. Call us today to talk about your options so you can visualize your future bedroom closet and start using it in your home.