The Murphy bed: enemy of Charlie Chaplin, minimalist's best friend, space-saver extraordinaire! You might know the Murphy bed best as a mainstay of silent movies. In recent years, though, it's seen an upswing in popularity, due to the rise of minimalism, global work schedules, and the massive youth exodus into crowded cities.
The Young Ingénue…
in her first big city apartment.
The young ingénue is a staple of the big-city mythos. She's bright-eyed and bushy-tailed, disembarking the bus in the big city with a little money and a big dream. She quickly discovers that space is scarce in big-city apartment buildings and finds herself in a closet-sized studio.
To achieve your dreams in the city, you need to sleep well — and anyone's who's tried it knows you can't do that on a sofa. What's a girl to do? The young ingénue isn't naïve when it comes to getting her beauty sleep. She knows the only solution is a classic Murphy bed/bookcase combo.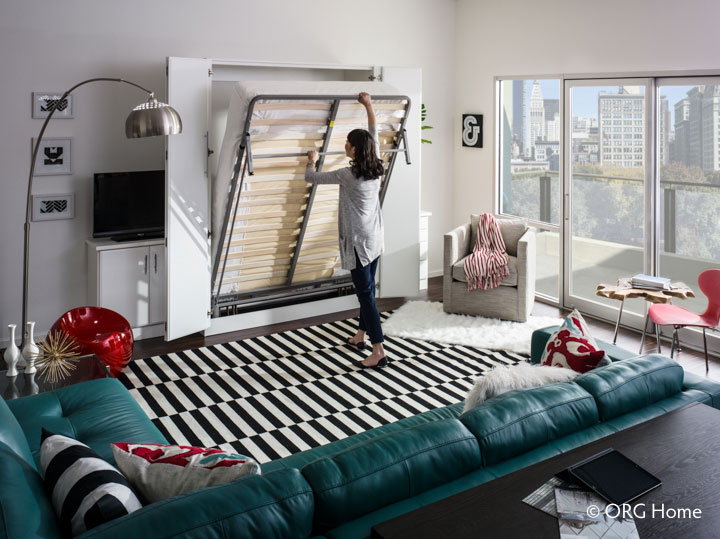 The Hostess with the Most-est…
who doesn't have much extra space.
The quintessential hostess with most-est might have three kids in a four-bedroom house. Both she and her husband come from large, loud families. They're gracious hosts, and they welcome all the chaos that comes when you invite friends and family into your home! There's always someone who wants to visit, and the question remains: Where will everyone sleep?
She offers her own Master bedroom to the guests, taking the couches for her and her husband. What they really need, though, is an elegant Library Murphy Bed in a private room. Office by day, bedroom by night—who could ask for more?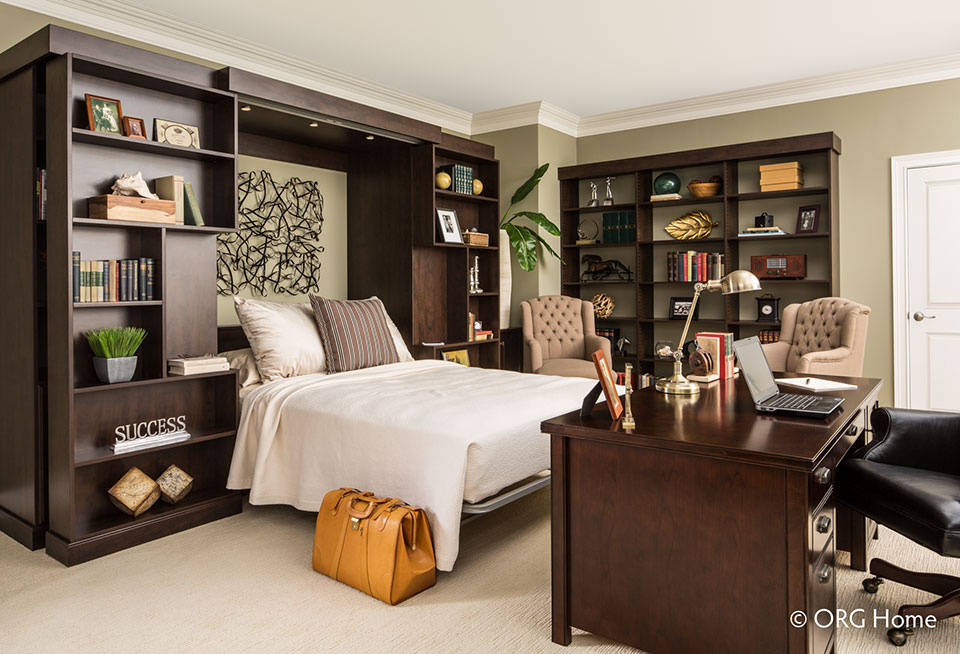 The International Businessman…
who spends his nights in the office.
Business never sleeps, they say—and this businessman knows how true that is. The number of nights he spends in the office seems to multiply every year. Sometimes, success is a double-edged sword. He's got a great view for all his evening conference calls, but every night he sleeps at his desk. He needs a better solution, but what?
Enter: the Murphy bed! Today's Murphy beds are classy and can be concealed as well as any Bond-style secret spy room. Soon enough, the businessman looks so well-rested that no one knows how he's getting all his work done.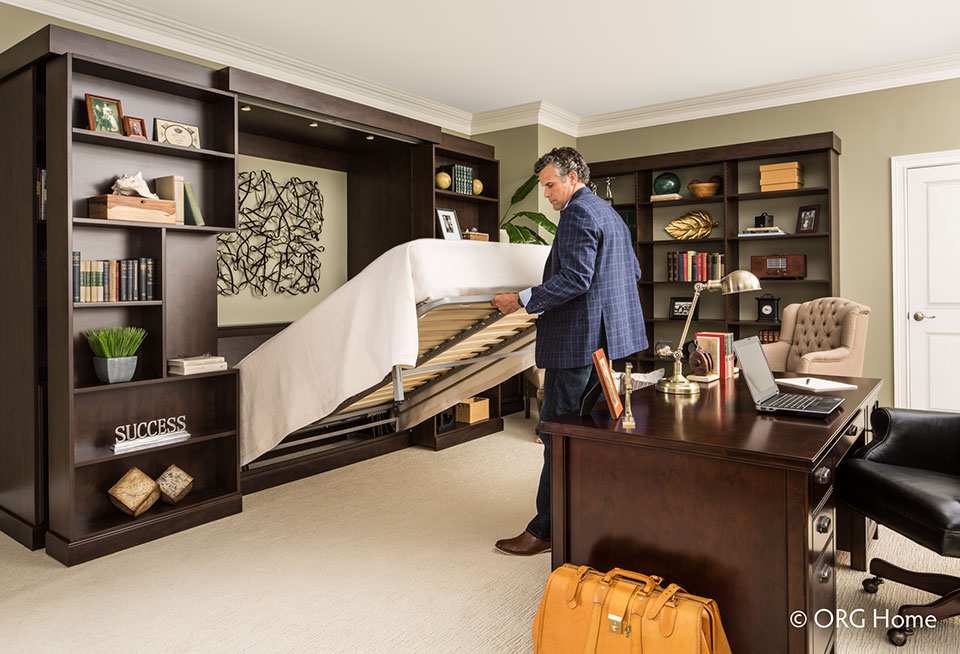 The Young, Environmentally-Conscious Newlywed…
who just purchased his first tiny home.
This young hipster and his life partner work in digital media, and they love the idea of reducing their carbon footprint — so when it's time to settle down, they buy a tiny house.
In a tiny home, space is king. They both had loft beds in college and neither is keen to relive that particular nightmare. (Climbing a ladder in the dark is a recipe for disaster.) Instead, they install a multipurpose Murphy bed. Today's Murphy beds can accommodate a regular mattress, so they're not sacrificing comfort for space. Plus, when the bed's up, it becomes a desk — perfect for the couple whose work doesn't stop when the clock hits 5!
Interested in saving space in your home? Stop by Strickland's Home today to take a look at today's space and sleep savior: the modern Murphy bed.